5 Top Tips For Dressing Children For Autumn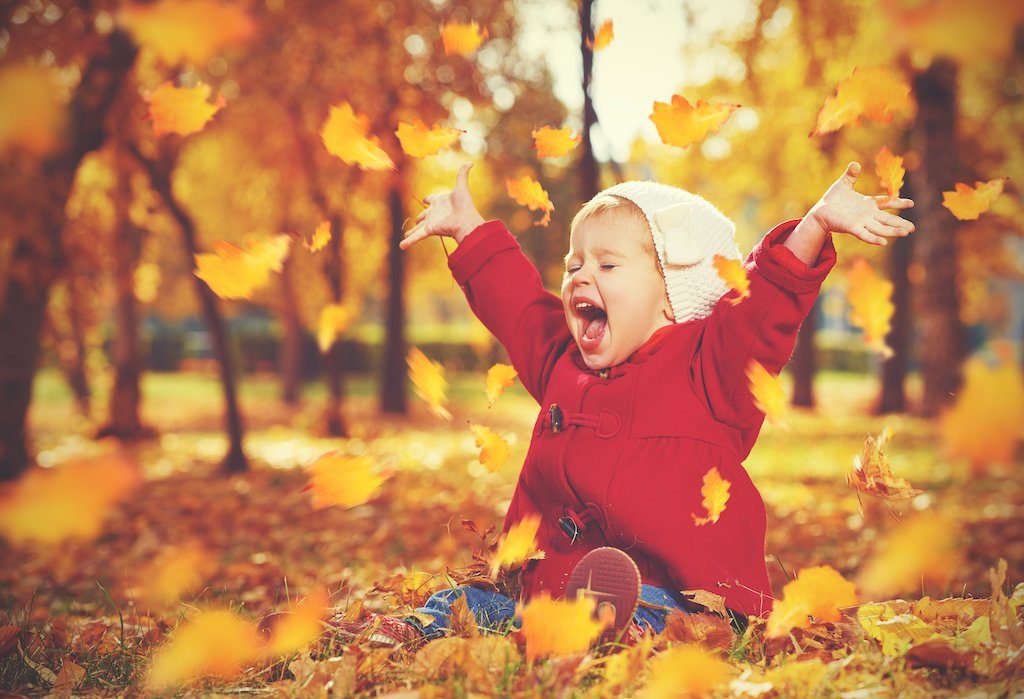 No matter the weather, children always seem to have the energy to burn! Whether it's freezing cold or blazing hot, kids always want to be running around and letting off some steam and, whilst this is a great thing for nap time, it also means that you need to take extra care in protecting them from the elements.
Autumn is no different, as the weather begins to get cooler and the rain and wind picks up, it is important that you keep children dressed as weather appropriate as possible – we all know how much they love splashing in puddles and getting muddy! Autumn is a beautiful season and perfect for getting out and exploring, so finding the balance between warm clothing and not so warm clothing can often be a challenge. Here are some useful tips for dressing your children in the cooler weather.
Keep A Jacket Close
We all know how temperamental the Autumn weather can be, so it is best to have a jacket to hand. Even if it is warm in the morning, the weather can quickly change as the day progresses and before you know it, you and your little one are drenched thanks to a passing shower! Keep a jacket at your child's school and in the car so that you have one available when it is needed last minute.
Dress In Layers
Layers are the perfect clothing choice for children, as they can be removed or added when needed. Start with a comfortable short sleeve tee and then add on a long-sleeved top and a light jacket. Layers are also a great way to brighten up an outfit, for example, girls designer dresses paired with bright coloured tights and cute ankle boots is an adorable outfit perfect for any occasion!
Wear Comfortable Shoes
Although sandals are fun for the summer, they are just not practical for the autumn months. They aren't safe for playing outdoors in and your child will likely get cold feet, so a good pair of closed-toe shoes are a must-have for when the weather begins to turn. There's nothing worse than a grumpy little one because they have cold, wet feet, so opt for relatively waterproof choices if you can!
Fuss-Free Clothing
As mentioned, layers are a great choice for children when the weather starts to get a little colder, but you should make sure that the layers are easy for your child to take off or put on when they need to. Clothes which have too many buttons or zippers should be avoided, as children may struggle and then become too hot or too cold.
Clothing, such as overhead dresses, jumpers and tees are perfect, as are leggings and pants. Girls occasion dresses with pull-on leggings or tights and a cardigan is a great outfit for an all-day occasion, whereas leggings and a tee and zip-up hoodie are great for older kids who want to spend the day in the park!
Use Warm Accessories
We've all been caught off-guard by a slight chill in the air, so make sure you are prepared for all eventualities with a hat, scarf and pair of gloves for your children. Sometimes, you may find that the temperature can drastically drop on the walk home from school or whilst out and about, so you can make sure that your little one enjoys being outside by making just a few adjustments.