Has Luxury Lingerie Lost Its Fizzle?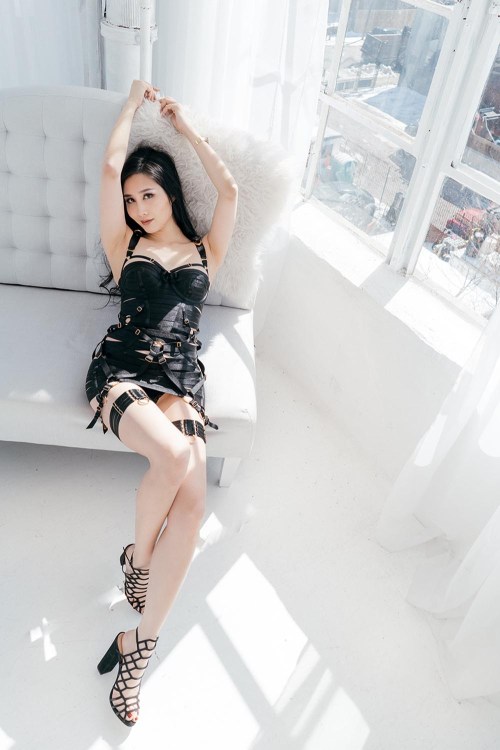 Lingerie has always been a little indulgence of luxury for women. Gorgeous materials, pretty designs and ultra-comfortable underwear is a special addition to any woman's wardrobe. But with some serious competition in the industry and more options to shop around; has luxury lingerie lost its fizzle? Here's a look into why luxury lingerie may be having some trouble:
The World's Most Luxurious Labels Declining
Some of the world's most recognised luxury lingerie brands such as Victoria Secret and Rigby & Peller are struggling. They've long been held as the holy grail of the lingerie world, with women flocking to the stores to spoil themselves with luxurious underwear. Recently, they've both been under scrutiny.
Victoria Secret, founded in 1977, pretty much led the way when it came to lingerie. The brand has remained strong ever since, and they still put on a yearly show of their Victoria Secret 'Angels' strutting down the catwalk in the latest collections. However, although Victoria Secret has an eye-watering 61.8% of the entire lingerie market according to IBISWorld analysts, the brand had some losses last year. This could be due to people having less disposable income, or maybe just the fact the models are unrealistic and not diverse enough for the changing world.
Similarly, Rigby & Peller recently suffered a blow when they lost their royal warrant. The brand owner published an autobiography revealing details of the Queen's fittings, as well as other members of the royal family. This was deemed inappropriate by the palace, and the brand was stripped of their royal title earlier this year.
Competition Creeping In
Though Victoria Secret's domination doesn't look as if it will be dramatically dwindling any time soon, they do have a few rivals hot on their tail.
Aerie
This 10 year old brand falls under the American Eagle umbrella, a large American retailer. Their recent campaign entitled 'AerieREAL' got them attention from across the globe for all the right reasons. They're all about body inclusivity and celebrating woman as they are. They've also pledged not to retouch any images to "perfect" any of its models.
Third Love
ThirdLove is a brand challenging typical sizing form the likes of Victoria Secret. They have created half-cup sizes to change the way women buy bras. The fit is more comfortable, and the quality is extremely high. According to ThirdLove, more than 30% of women need bras in half sizes.
La Perla
Originally founded in 1954, La Perla has risen to the crème de la crème of luxury lingerie brands. It's gorgeous and luxurious range is enough to pose some serious competition to the larger lingerie brands.
Changing Spending Habits
The idea that designer lingerie has lost its fizzle is highly debatable. Luxury womens sleepwear is still widely popular, but the way in which consumer's shop is changing. It seems as though the floor has opened up thanks to other lingerie brands growing. Customers are no longer fiercely loyal to one brand, becoming more aware of the other amazing stores to choose from.
New emerging brands have started to crop up, born from prospective designers looking to get a slice of the action. With this increase in choice for the consumer, it's no surprise that to have a monopoly in the lingerie market may not be viable anymore. This doesn't mean to say that it's lost its fizzle, as it's still one of the biggest industries in the world.