3 Office Design Ideas To Inspire Creativity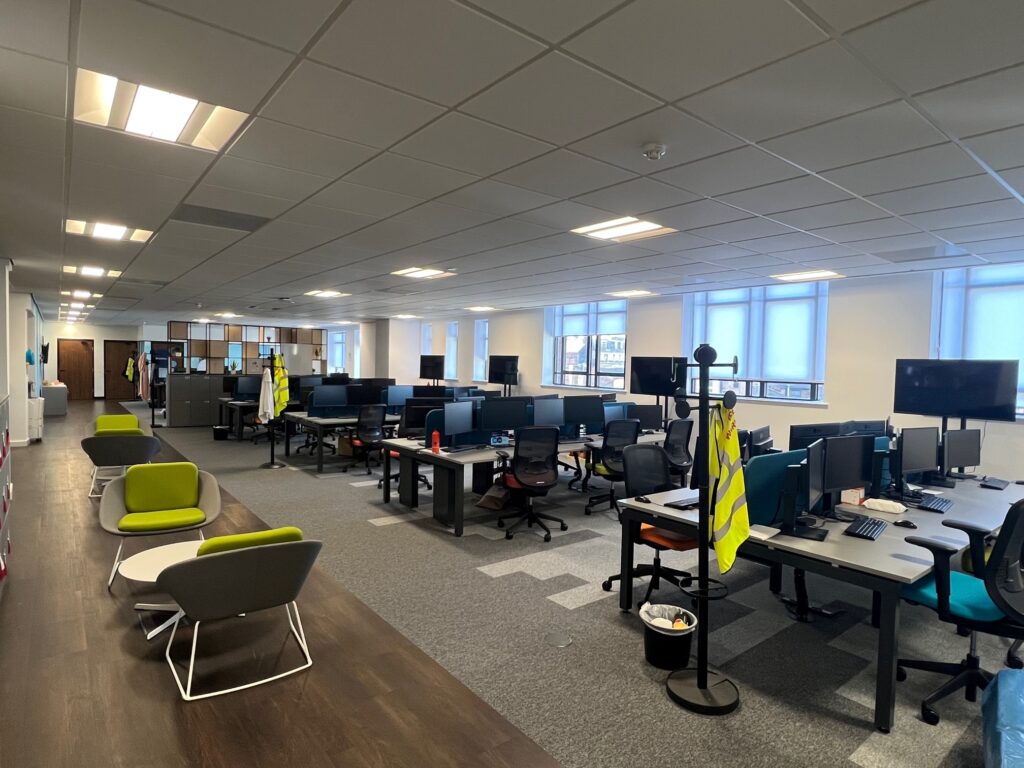 Creativity is a vital vehicle for many businesses, particularly innovative and new start up companies. What many people don't know, however, is that office and workplace design can have huge impacts on how employees feel whilst at work. After all, no one wants to walk into their workplace and feel instantly hit with feelings of disappointment or feel underwhelmed.
A recent study showed that the most important physical features of office space were the desks, chairs and temperature, yet atmosphere and design also feature highly. 85% of study respondents said that they considered the design of a workplace important in order to spark their creativity. So, how can you ensure that your employees feel happy and content coming to work? By evaluating your office space. With that in mind, let's take a look at 3 office design ideas you can use to inspire creativity, whether you're considering a new office fit out or want to work with the space you already have.
Spaces Designed For Collaboration
An office which has dedicated spaces for collaboration between employees can naturally help to inspire creative thought. Having separate zones within your workplace that are solely for collaboration will allow staff to come together when they are looking to exchange ideas, work together on projects or simply bounce ideas off each other to get creative ideas flowing. Having spaces solely dedicated to collaboration helps your employees to achieve creative success, being inspired by each other's thoughts and opinions.
Allow Natural Elements In
An important aspect of office design is open spaces, especially if you want to encourage more creativity within the workplace. Open spaces not only encourage a more creative and collaborative mood, but also make the space feel more natural for employees. Alongside this, it is important to incorporate natural elements within your workspace, particularly plenty of natural lighting. Studies have shown that natural light can have positive effects on creativity and make people feel more energised and alert.
If you can, be sure to embrace large windows within your workspace and add other natural touches, too. Plenty of greenery around the office and any communal spaces can help employees feel more relaxed and inspired, and even things such as water dispensers can help to reduce mental block and stress, helping to encourage creativity.
Have A Colourful Workplace
There's nothing worse than working in a beige office space, complete with fluorescent lighting. It's a recipe for disaster when it comes to boosting morale and inspiring creativity within the workplace – after all, how can people feel inspired when they are surrounded by boring and plain colours all day? Colour is one of the most powerful tools when looking to inspire creativity and colours can be used to simulate different moods. Green and blue are ideal when looking to create a calm space, whilst red and orange help to add warmth and influence creativity.
White is said to be the worst colour you can choose for office walls as, although it might look clean and fresh, it doesn't help to evoke feelings of productivity or creativity. If you are in the design and interior decor stage of a commercial fit out, then be sure to avoid having too much white within the space and instead be sure to incorporate different colours and tones.